Prior winners of the US Cup Taekwondo Grandmaster Moo Yong Lee Memorial Scholarship are listed here. To apply for next year's scholarship, see the Scholarship page.
2018 Winners
The recipients of the inaugural Grandmaster Moo Yong Lee Memorial Scholarship in 2018 were Krister DG Barclay of Craftsbury, VT and Leslie D. Hernandez of Manchester, CT. We congratulate these two accomplished students, each of whom received $1,000 for tuition to higher education based on their personal character, scholarship, and achievement in Taekwondo.
Krister DG Barclay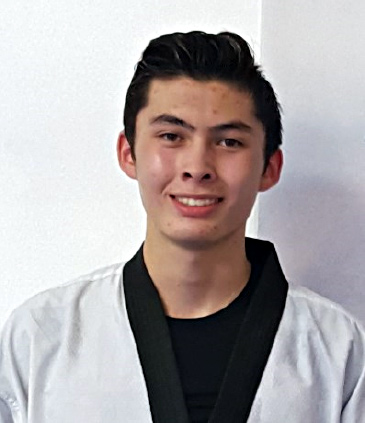 "The sport has taught me the mental aspect that I live by everyday: Courtesy, Integrity, Perseverance, Self-Control, and Indomitable Spirit. Taekwondo has taught me to set short and long term goals, striving to reach excellence in the sport. Setting goals in taekwondo has also taught me to set goals in school, other sports, and other aspects of life.
This scholarship will help me focus more on my major and help me further achieve academic excellence."
Hometown: Craftsbury, VT
College: Embry Riddle Aeronautical University, Prescott, AZ
Rank: 2nd Dan
Leslie D. Hernandez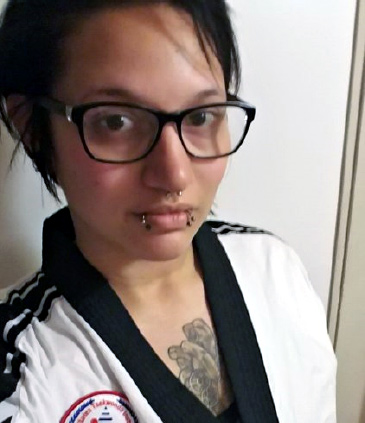 "Being a part of the Taekwondo community has helped me make decisions in life as well as help me understand the importance of prioritizing…I've gained strength, courage, and a family from martial arts who have helped and supported me.
Ever since beginning my studies at MCC, I have experienced so much and learned so many new things to help me along the way to my degree. Not only my degree, but a way to better my future for my daughter and me."
Hometown: Manchester, CT
College: Manchester Community College, Manchester, CT
Rank: 3rd Dan